Are you the one who still loves to play old classic 90s games and want to live that awesome moments again ? If yes, then no worries this is for you.
Here are the Top 5 90s games along with their download links and you can play these on your windows pc.
1)  Mario Forever
Who doesn't love Mario ? It's one of the favorite game everyone would had played in their childhood and some like me will be still playing it after growing up. I am sure you are not the exception here, are you ?
If you are the one who would love to bring those amazing childhood moments again then simply click on download link below.
2)  Dangerous Dave
As you know the objective of the game is to collect gold coin to move on to the next level. Since the original 1988 publishing of Dangerous Dave is on up-time, there has been three sequel and three ports of the original to the other platform.
Want to play this amazing game ? Check below mentioned download link.
3)Prince of Persia
Prince of Persia was a 1989 fantasy cinematic platformer game. It was originally developed and published by American video game company, Brøderbund and designed by Jordan Mechner for the Apple II (one of the first highly successful mass-produced microcomputer product of its time).
In the game, players control an unnamed protagonist who must venture through a series of dungeons to defeat the Grand VizierJaffar and save an imprisoned princess.
4) Lion King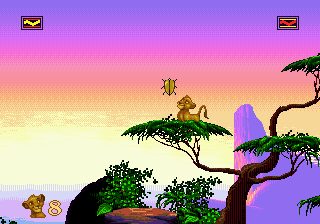 The Lion King is the video game adaptation of the Disney movie with the same title and was developed by Westwood Studios and published by Virgin Interactive Entertainment in 1994. It was released for multiple platforms including the Amiga and DOS.
5) Sky Roads
Skyroads is a fun action game, where you must steer your rocket-propelled mobile capable of jumping through a track of floating panels, tunnels and obstacles. Special panels fuel your ship, speed or slow it or just plain destroy you. 
Hope you like this Top 5 90s games post. Do share game names which you used play in your childhood in comments section below also you can share this post with your childhood friends.